Cleveland Family Chiropractic has finalized an exciting partnership with CAP Corp, from Calgary, AB, in identifying an individuals risk of concussion BEFORE it occurs.
Our office will serve as a regional testing center for athletes and non-athletes alike in identifying bio-mechanical and neurological imbalances in the balance and coordination systems. These imbalances have been shown in university testing to increase the risk of concussion. By identifying these imbalances, we can tailor a program for each individual athlete, decreasing their relative risk of sustaining a concussion.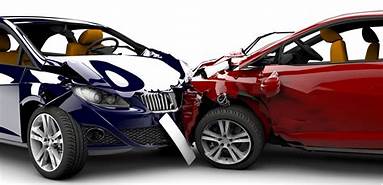 This reflex system protects us during impacts to the body. When weakened by repetitive trauma, spinal issues, stress, muscular weakness, poor diet, past injuries, etc, concussion risk increases. The vast majority of concussions, according to multiple sources including the NFL, comes with head contact to the ground. By simulating an impact, we obtain usable data that aids in protecting the athlete. Traditional testing like SCAT2 or iMPACT testing cannot provide the data we need to truly protect athletes and only helps identify some characteristics of previous trauma. Both of these models are unable to identify risk factors of concussion and stabilize BEFORE there is an injury.
We're excited to offer technology that improves an athletes ability to respond to impact faster and with more control of the head/torso, especially when going to the ground. Not only can we decrease risk of concussions, but we can INCREASE athlete performance by improving reflexive speed and balance/coordination.
Here is the full media release:
Cleveland Family Chiropractic Clinic Launches CAP Telehealth Programs at Clinic and @ Home
Maintaining Peak Brain Performance During COVID-19
Calgary, Alberta, and River Falls, Wisconsin – July 13th, 2020 – CAP Corporation (CAP) and Cleveland Family Chiropractic Clinic (CFCC) announce partnership to deliver CAP Programs.
Calgary, Alberta, and River Falls, Wisconsin – July 13th, 2020 – CAP Corporation (CAP) and Cleveland Family Chiropractic Clinic (CFCC) announce partnership to deliver CAP Programs.
The CAP Programs are designed to accommodate any situation now and, in the future to protect athletes from concussions, cervical spine injuries, and improve brain health and athletic performance. CFCC will deliver from their clinic for one-on-one RAM Testing and training, or following the RAM test, the training can be provided by coaches or @ home. The Brain Repair Protocol and CAP Brain Gain @ Home programs can be administered at the clinic or through CAP's latest telehealth model.
Dr. Josh Cleveland stated that, "We initially reached out to CAP to offer the RAM 4 Concussion Prevention program, but after a review of their new telehealth and @ home programs for brain health and athletic performance, we have expanded our initial plans. Our goal is to better protect our youth athletes. Implementing CAP's ground-breaking programs moves us closer to achieving that goal."
Kim Adolphe, CAP CEO added that, "We couldn't ask for a more ideal partner that shares our vision to protect and keep young athletes active and playing the sports they love. We are excited and looking forward to working with Dr. Cleveland and his team of experts at CFCC."
About CAP Corporation
Founded on the principle that preventing concussions is about changing the athlete, not the sport, CAP developed state-of-the-art patented technology that measures concussion risk, generates individualized training protocols, tracks performance, and establishes individual safety standards. Our unprecedented data capture and analysis is at the core of all our CAP Programs.
Our motto is to educate and put control in the hands of all stakeholders to tap into the brains endless capacity for optimizing every aspect of life by achieving peak brain performance with the most advanced, proven, and appropriate technological programs. CAP dedicates significant resources to ongoing concussion and brain health research working closely with leading scientists at Universities, Government, and Private Institutes.
About Cleveland Family Chiropractic Clinic
Cleveland Family Chiropractic Center has been providing Chiropractic, Spinal Stabilization and Nutritional Counseling in the St. Croix River Valley for over 22 years! Our office is dedicated to improving the health and well being of our practice members and their family/friends by removing interference to the part of the body that controls the whole show…..your NERVE system.
Cleveland Family Chiropractic Clinic is a Certified CAP Partner.
For more information, visit CAP at www.capbraingain.com, email info@capbraingain.com or call 0 1 587 350-0862
To schedule an evaluation, call the office at 715-425-0333. Testing will begin the first week of August, 2020.